• Essential Things Needed When Going to Anawangin Cove, Zambales ♥
10:07 PM
2012.04.15 : Mga galang paa. ♥
I can already feel the summer! Last week, our neighbor started to sell
halo-halo
and
mais con hielo
in front of their house and a lot of people started to queue already. When I saw that, I said to my self that it is really hot and it is officially summer. Aren't you feeling the same way too?
Sorry but I am not really sure if that's a small island or a rock formation. :P
Anyway, today I'll share with you an experience me and my husband had two years ago. (Sorry, I am making a throwback here.)
2012.04.15: White sand and pebbles at Capones Island, Zambales ♥
Two years ago, we went to
Anawangin Cove, San Antonio, Zambales
with some of our new friends. We stayed there for 2 days and 1 night and from that experience I learned the beauty of camping and getting in touch with nature. Honestly, I feel tranquility during that short stay. Sometimes, giving yourself a break from electricity, Wi-Fi and mobile gives you the peace you really need.
But since, that was two years ago, I don't think it's timely to make a review for that experience. What I will share with you are the essential things you need to bring when you and your family or friends plan to go in Anawangin Cove, San Antonio, Zambales.
My purpose for sharing these tips is to make your stay in Anawangin Cove smooth, comfortable and most of all enjoyable. So let's start.
Things you need to know...
• There are no electricity, Wi-Fi and telecommunication reception in the area
• Comfort room and shower room are makeshift but it do have sufficient water for shower and toilet.
• There are no ATM or establishments which caters to ATM-based clients.
• There are no resorts or hotel for a super comfy accommodation. That means to say everyone will need to sleep in a camping tent.
• There are no fast food chain or restaurant.
• Merchandise are expensive for example a liter of Absolute Drinking Water costs P80.00
Essential things you need to bring...
• Cash / Clothes / Toiletries / Towel
• Tent - Since there are no hotel to accommodate you and your buddies, everyone will sleep inside a camping tent.
• Mat / Picnic Blanket - to be place and use when you want to lie down inside/outside your camping tent
• Portable Gas Range - this will make cooking easier
• Charcoal - for grilling or cooking in case you don't have portable gas range
• Match / Lighter / Fire Igniter
• Candles / Portable lamps - since there are no electricity in the area this is a must-have.
• Disposable Kitchen Utensil - Disposable or non-disposable, you'll need this to eat. But if you really want to be more nature-friendly, you can bring banana leaf and be ready for a boodle fight. ;)
• Food / Ready-to-eat food / Canned goods / Snacks / Condiments - My advice is when you are in Anawangin, don't complicate cooking too much. You can bring sardines, hot dogs, barbecue, etc, food that are easy to cook, so you'll have more time to enjoy the beach, the sand, the waves, the sun.. Just don't forget to bring can opener, a knife or scissors. Promise, you'll thank me for this.
• Potable / Drinking Water - this is very self explanatory
•
Trash bag
- Clean as you go. Since, Anawangin doesn't have janitors, it is our responsibility to leave the area clean. This not only apply in Anawangin but to every place we visited.
#LeaveNothingButFootprints
Optional yet somehow essential things you may bring...
• Goggles / Snorkel gear - Boatmen will ask you if you want to experience snorkeling the next morning.
• Sunglasses / Beach hats
• Camera / Camera accessories
• MP3 Player / Ear Phones / Portable Speaker - My only advice is don't play your music too loud.
• Ziplock - to store your gadgets and cash, and to keep them dry
• Cookware like thongs, spoons, chopping boards, etc - though you can borrow or rent it from the boatmen
• Ice chest with ice - you may borrow or rent this as well from the boatmen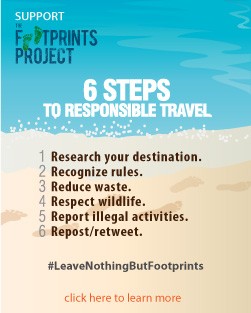 ,
EmemV.
Follow Me
»Facebook« »Instagram« »Twitter«